Does your mom love pinning amazing casseroles on Pinterest? Does she experiment with new ways to sneak zucchini or avocados into brownies? If there's nothing she enjoys more than making her famous blueberry muffins on Saturday mornings, then this is the gift guide just for her.
Give mom an elegant, contemporary dish that looks good on display in the kitchen or on the dining room table. The graystone-glazed stoneware will make her favorite recipes look like they came right out of a glamorous food magazine. Soneware builds up a nonstick seasoning over time, so the more she uses it, the better it cooks. This baker will give cooks consistent results with everything from cakes to casseroles and keeps cleanup duty simple, too.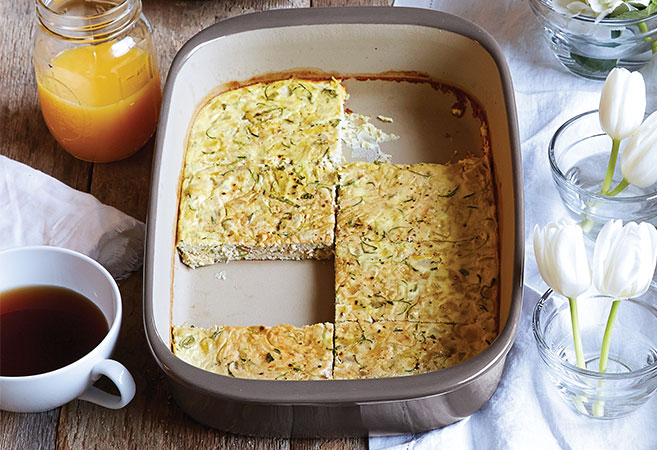 Help mom get a fast, healthy protein boost for breakfast or anytime. In minutes, she can make either a basic omelet or add in extras like veggies, cheese, or bacon. This egg cooker is also awesome for oatmeal, a quick chocolate cake or a blueberry lemon muffin.
The unique shape and clean design of this stoneware baker will let mom take any meal right from the oven to the table for a stunning presentation. She'll love the fact she won't have to dirty another dish.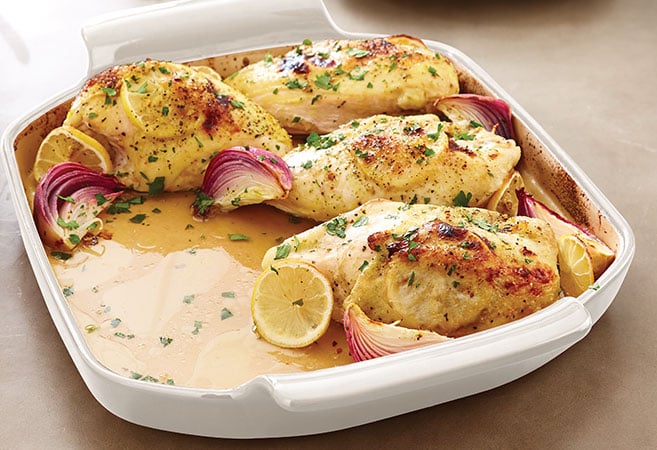 Cold brew coffee is smoother and richer than coffee that's brewed in a traditional coffee maker. It's also fantastic to have on hand as warm spring days turn into hot summer days. This Cold Brew Pitcher not only makes coffee exactly to your taste, it also stores drinks for up to a week. Is your mom not a coffee drinker? The pitcher has an interchangeable insert for brewing tea, too!
This two-sided mat takes all the fuss out of spacing cookies on a baking sheet. One side fits small and medium-sized cookies, the other side works for spacing larger ones. No more watching cookies melt together into a mega cookie (well…that's not always a bad thing!) or struggling to pop them off the cookie sheet.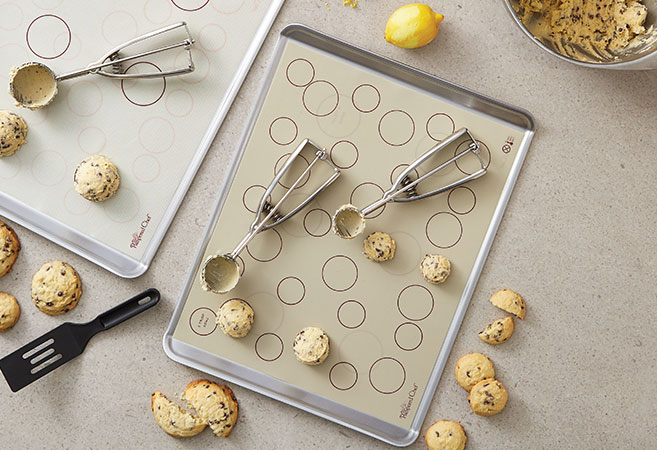 This a cool kitchen tool every busy mom needs. It slices food in seconds. Line up tomatoes, mushrooms, avocados, hard-boiled eggs—even mozzarella, then slice, slice, slice! Salad's done! This is one you've got to see in action.
Three tools in one, this is like the Swiss-army-knife of the kitchen. It lets you scoop condiments out of a jar and spread them smoothly and slices through toast and bagels with ease. Your mom won't know what she did before she had this. It can scoop out every last bit out of almost any condiment bottle, even those odd-shaped ones that always seem to have curves or edges a regular knife just can't quite reach. This is another item that makes a sweet gift topper. Why not tie it with a bow to a jar of her favorite flavor jam?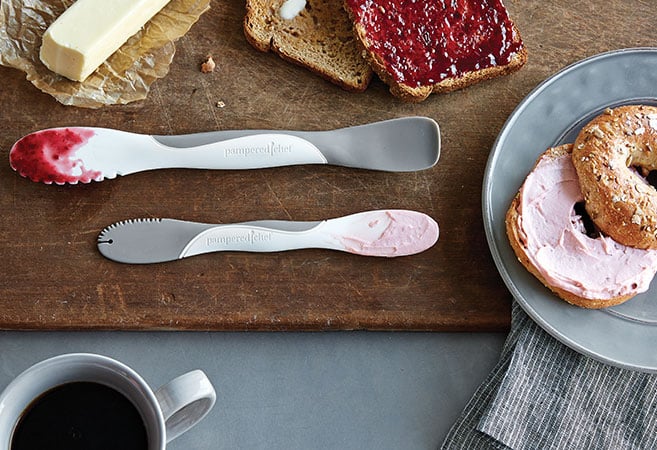 South Carolina Living said it best, "Mom's had a stressful day, and a glass of wine might just hit the spot. The last thing she needs is to struggle with a stubborn cork. Make it easy on her with the Pampered Chef Electric Wine Bottle Opener. A single button opens the bottle with ease, and the opener's stand doubles as a foil cutter."
The ultimate entertaining piece, especially for moms always on the go. This serving tray comes with two reversible cooling inserts that keep dips, salads, fruit, and veggies cool for 4-6 hours. Each insert has 12 wells for deviled eggs. Clear inner trays let mom customize her tray to whatever event she's planning. Big, beautiful salad with no tray dividers—check. A veggie platter with homemade onion dip—check. A half veggie/half fruit tray—check. A whole tray of her crowd-pleasing deviled eggs—check. A burger bar toppings tray—check. Sky's the limit.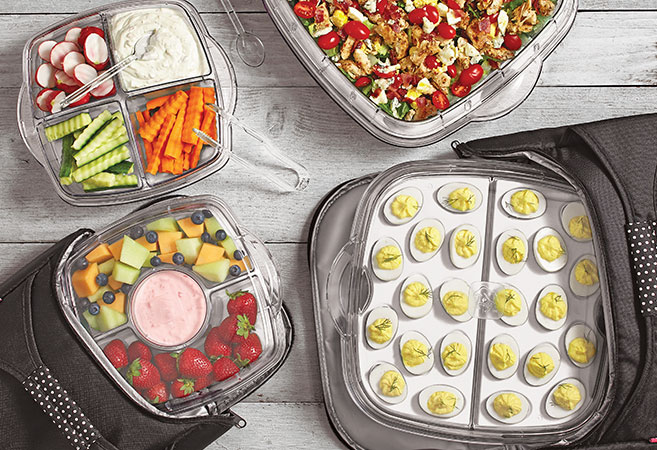 If your mom loves trying new food trends or snapping pictures of her recipes for Instagram, she needs this pan to make bubble waffles. They have soft and tender bubbles of dough surrounded by a crispy waffle base. Mom can use the special pan to liven-up the breakfast routine. And she'll feel a swell of pride when she wows everyone at the next family get-together with her over-the-top bubble waffle breakfast bar or ice cream bar with bubble waffle cones. Everyone will reach for their phones to snap pics and choose their perfect filters.
Not only is this a practical kitchen tool for under $20, but you can dress it up as sweet gift for Mother's Day. Fill it with her favorite candies, or layer it with ingredients for her favorite dessert or pancake mix. (Bonus—you can make the recipe together as a family!) The lid and handle make it easy to decorate with a ribbon—maybe tie on a Batter Scraper with a gift tag!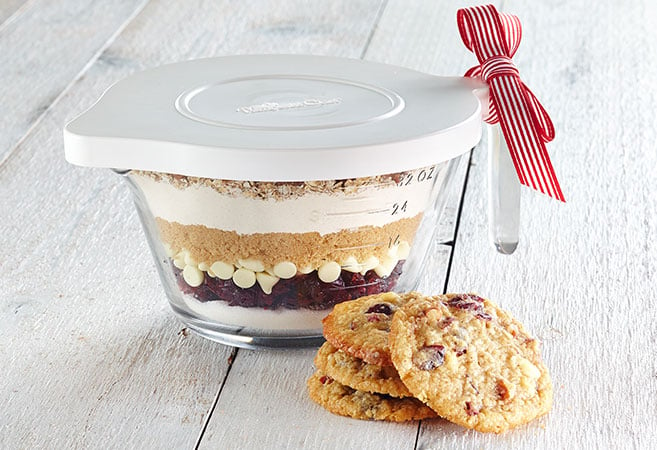 When your mom is passionate about beautiful food and beautiful kitchen tools, she'll love a pan that gives her the performance and shine of a stainless steel pan with the easy clean-up of nonstick. The pretty mesh design let's just enough of the stainless steel through for a great sear on meats and develop a flavorful fond for sauces. Not sure what fond is? Go ask your mom!
From her famous chocolate zucchini bread to her top-secret banana bread, this mini loaf pan lets her make six smaller portions at once, making it faster and easier for her to dish out treats for bake sales, brunch treats, or holiday gifts. Plus, the vintage blue enamel exterior gives the pan a hip vibe to make her smile every time she gets it out to bake.
Are none of these gifts quite right for your mom? Check out our gifting page for her for more great Mother's Day gift ideas.
---
Read More Stories Like This:
When did the holiday season turn into a marathon of physical and emotional endurance? From decorating the perfect house, to ...
Read More
Pressure cooking is a popular cooking method in many households. There are many benefits to pressure cooking. Pressure cookers prepare food up ...
Read More