Quiche is the epitome of low-effort fancy. It's the little black dress of brunch – simple, classic, and sure to suit nearly every occasion. This is probably because it lives at the intersection of omelet and pie, managing to include all the best things about both while offering its own unique experience. Fluffy, savory, flaky, and delicious, quiche is just about everything you could want a breakfast dish to be.
Looking to bring a little quiche into your life? This decadent dish is as easy to perfect as it is fun to eat. Here are a few tips that will help you make the best quiche possible:
1. Know Your Ratios
The number one trick to a good quiche is the perfectly fluffy egg filling. If you set aside add-ins and cheese (which we'll get to later), quiche is basically just egg and milk. Figuring out your proportions couldn't be simpler – for each egg you use, you need half a cup of milk. Too little dairy, and your quiche will be dry instead of creamy. Too much, and it won't set properly. Now, this isn't to say that this ratio is the only right way to make quiche – for example, if you like your quiche a little firmer, it's okay to cut back on the milk – but it does offer reliability.
The best news? This egg-milk ratio works no matter how you plan to cook your quiche. Whether you're making a full-sized pie or cooking your quiche up in a mini-muffin pan, this makes for a great filling. Use a mixer to whip the mixture until it's nice and frothy – this will give it that airy quality.
2. Keep the Crust Safe
Your pie crust is one of the quintessential elements of a quiche. It's also one of the easiest bits to accidentally mess up, but don't fear – we're here to show you how to keep your crust flaky and light. Because quiche filling is so wet, it can overwhelm the pie crust and cause it to get heavy and soggy. There are two easy ways to avoid this. First, do a blind bake. This is a process wherein you pre-bake your crust so it's more resilient to filling. Place a sheet of parchment paper over top of the crust and cover it with either pie weights or a heavy layer of lentils. Stick it in the oven at 400°F/205°C for 15 minutes, or until the parchment paper comes off easily.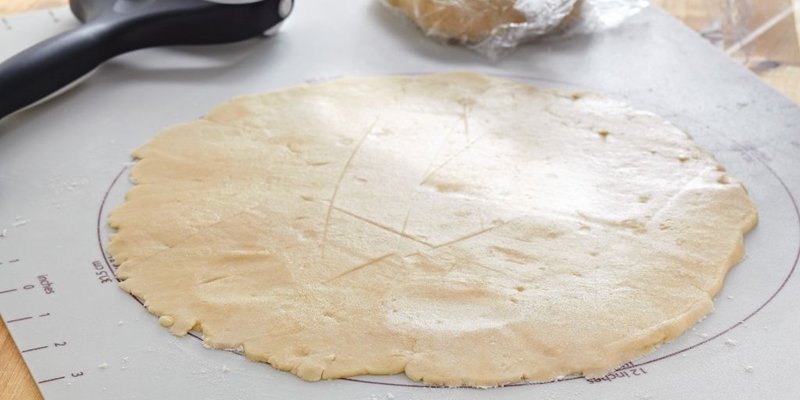 Second, once your blind bake is finished and the crust has cooled a bit, sprinkle a coating of your shredded cheese over top of the crust before you pour in your egg-milk mixture. Sprinkle the rest on top as you typically would. Though it may seem like a small barrier, the cheese does an excellent job of preventing too much of the egg mix from leaking into the crust.
3. Take Shortcuts
We've said it before, we'll say it again: Shortcuts are one of the many tools in your cooking tool belt, and you should never be ashamed to use them. Our favorite quiche shortcut? Pre-made crusts. Yes, making your own pie crust is a culinary feat of which you should be very proud. It's also fairly time consuming, and if you don't have time to make a crust from scratch, a frozen crust is a fine substitute. However, making your own crust is a must if you're making mini-quiches, because you probably won't be able to find crust sized for something like a brownie pan. We recommend making a few ahead of time and sticking them in the fridge or freezer until you're ready. Not only will this make the actual quiche process a breeze, it will also ensure your crust is nice and chilled before you start baking. Making mini-pastries, but don't have any pre-made crusts on hand? You can also cut a store-bought crust down to size.
4. Cook Ahead
If you're adding veggies or meats to your quiche, pre-cook them. For cuts of meat like bacon or ham, this ensures they're cooked properly and helps release juices that enhance the quiche's flavor. Though you don't need to pre-cook veggies for safety reasons, a quick go in the frying pan will dehydrate them a bit. The last thing you want is juices from your veggies to disrupt the moisture balance in your quiche. Some quick prep, however, and your add-ins will be good to go!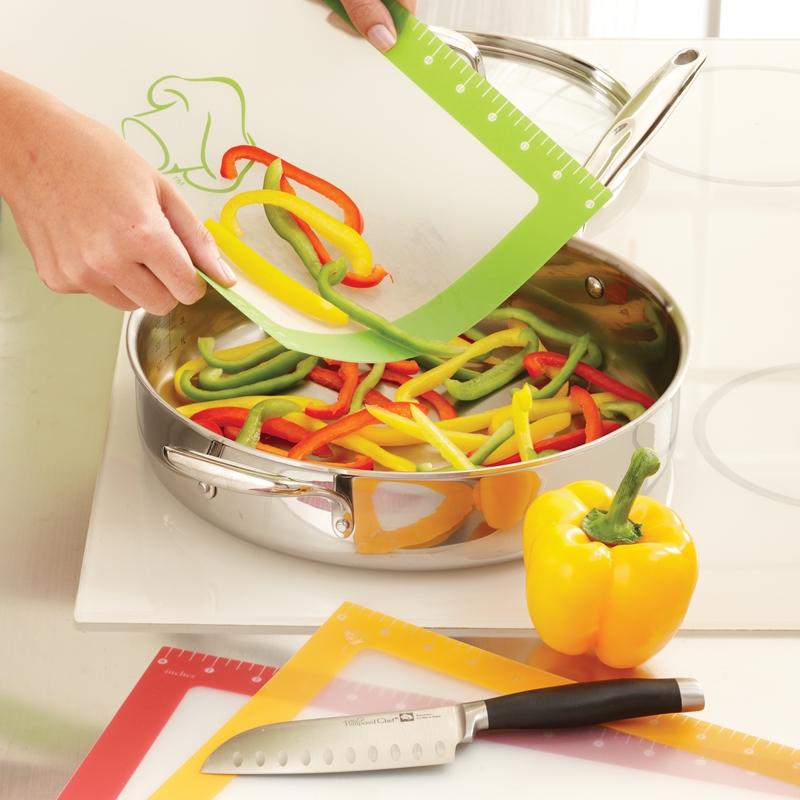 5. Less is More
An overstuffed quiche is a disappointing quiche. Though you may be tempted to add in as many diced peppers and ham cubes as you want, the star of quiche should always be the egg mix. This is simply because ham and peppers and everything else you might add into quiche cannot get that light, fluffy texture – that only comes from the mix. Your best bet is to use about 1/4 cup (60 ml) to 1/2 a cup (120 ml) of total add-ins per egg. A half cup per will be on the jam-packed side, so be wary of adding more than that.