Holidays are full of wonderful dinner parties, brunches, neighborhood gatherings: any excuse to get together with family and friends. As a thoughtful guest, it's time to stock up on hostess gifts. People put a lot of time and effort into bringing an event together. While your presence is certainly a gift in its own right, bringing along a little something extra lets hostesses know you appreciate all they do.
Have these hostess gifts on hand to bring to any party, and you're sure to get repeat invitations.
Help Them Get On Board
We all know someone who loves to entertain. Help their hosting habit by bringing a serving board. A serving board is a lovely presentation piece for everything from bread to meats to cheese to drink garnishes. No party-giver can have too many, but try to select a board that's as unique as your hostess. Consider a board with a rustic finish, an unusual shape, or eye-catching material, like slate.
Budget-friendly options: Consider bringing useful extras like a multi-purpose fork and spreader set, a cheese knife, or a collection of chalkboard tags, usable as gift cards, beverage bottle labels, or place cards.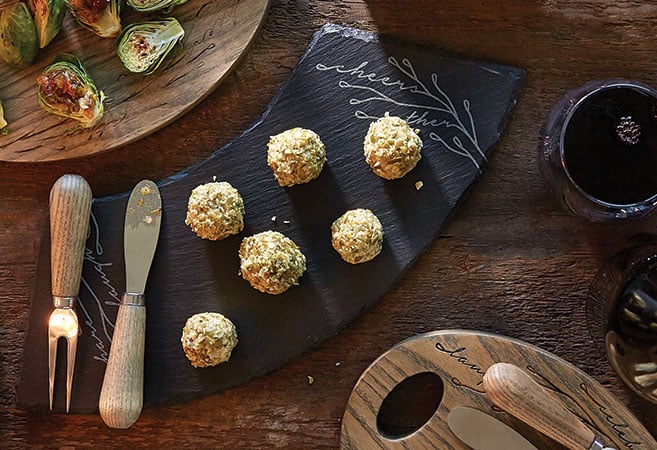 Service with Style
Serving pieces are an attractive and practical option for hostesses who enjoy food prep as much as the party. Bring platters or a large serving bowl in a material that moves from oven to table without losing its style—or sensible functionality.
Budget-friendly options: A pair of small matched serving bowls are a welcome option hostesses can fill with every party snack essential, including nuts, candy, chips, dips, or olives.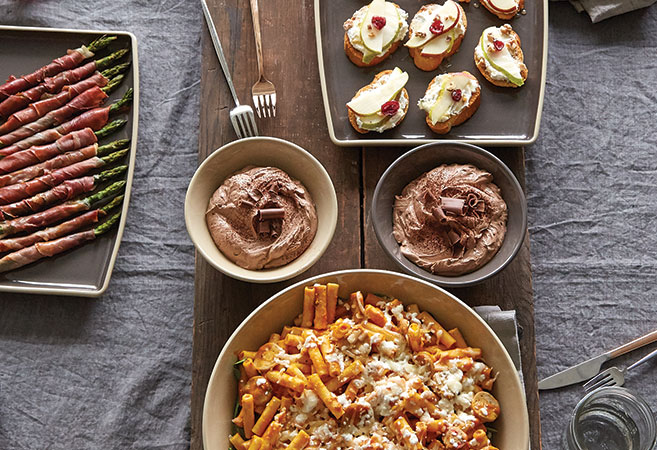 Give a Beverage Bestie
Red? White? Rosé? Take the guesswork out of wine giving. Rather than bringing a bottle, bring a wine bottle opener. Pick an easy-open option, like an electric opener; truly a gift that keeps on giving.
Budget-friendly options: An aerator speedily unlocks all of wine's subtle flavors, while wine glass markers make certain everybody knows whose glass is whose.