True confession: we're a little obsessed with breakfast at Pampered Chef. Seriously, our recipe section has 52 breakfast and brunch recipes…and counting! It's the perfect meal. You can make it the healthy start to your day with egg whites and wheat toast, or serve up hot-from-the-oven Lemon-Blueberry Muffins—not really healthy, by hey, they have fresh blueberries, so that's something.
You can eat breakfast foods all day long. A fried egg sandwich makes a quick, satisfying lunch, or whip up a skillet full of pancakes, bacon, and scrambled eggs for a filling dinner (aka brinner).
Rethink the Perfect Pancake
When it comes to a fancy breakfast, big fluffy pancakes are practically dessert for a meal. But why settle for the traditional round pancakes when you can make pancake art? By now many of us are familiar with the work of Nathan Shields, even if not by name. He's the internet sensation behind the many videos and GIFs of pancake art where he uses the batter, squeeze bottles, and skills to create pictures ranging from superheroes to celebrities.
Shields provided detailed instructions on how you can create your own pancake masterpieces. You can get amazing control and design variety using a Chocolate Drizzler or cake decorating bags for fine lines.
Another way to think outside the circular pancakes is to make Blueberry Pancake Triangles in a Toaster Oven Pan. This baked pancake method lets everyone enjoy hot pancakes at the same time rather than waiting for batches to come off the griddle. Another smart way to make a lot of pancakes at once is to use a double burner griddle.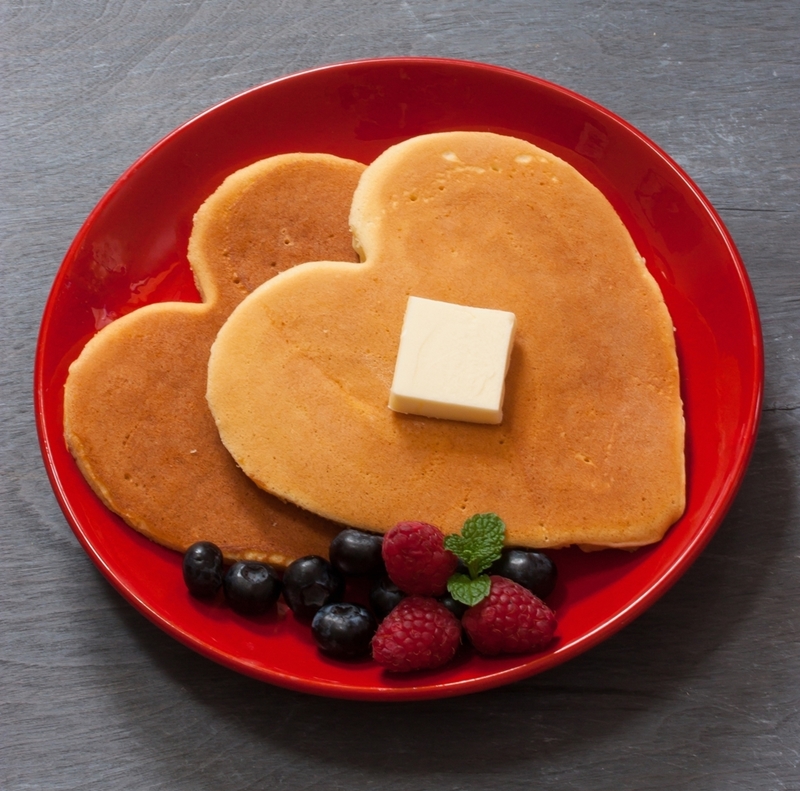 Try Something New With the Menu
Okay, we love classic and simple breakfast entrees, but the internet, cookbooks, and magazines are full of yummy extras you can add to that serving tray. After all, "extravaganza" is a word that exists for occasions like breakfast in bed.
For a cute complement to your pancakes, waffles, or French toast, try Hashbrown Breakfast Cups. Fill them with ham, turkey sausage, scrambled eggs—the options are endless! Eggs in a Shamrock are another unique twist that beautifully frames your eggs on a plate.
If pancakes or waffles aren't your first choice for a better breakfast, these Ham & Cheese Brunch Squares make a cheesy, yet beautifully irresistible main dish.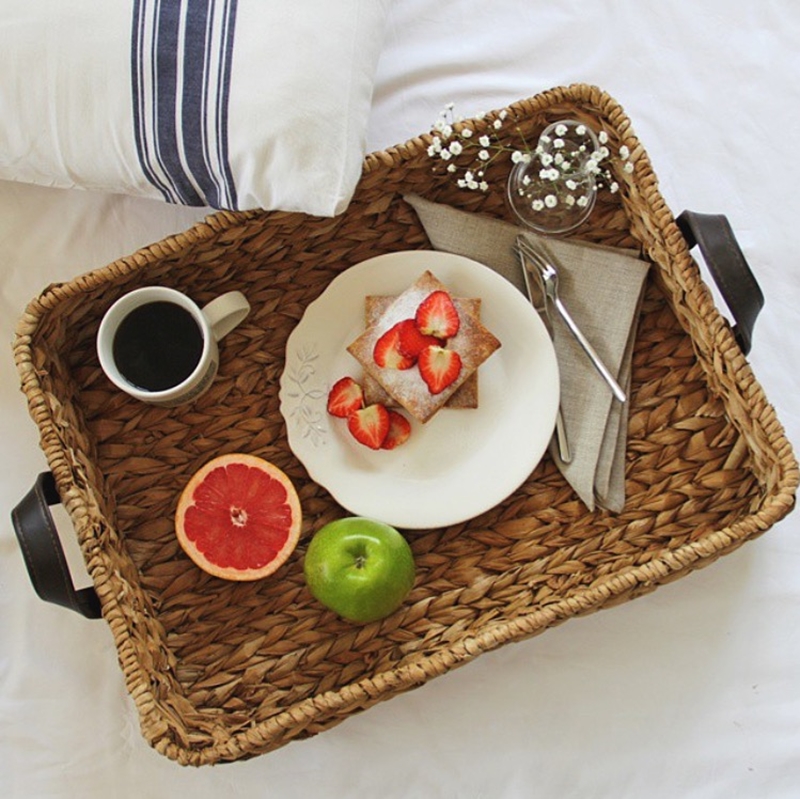 Don't Skimp on the Details
As the old saying goes, it's the thought that counts. This not only applies to the act of making breakfast in bed, but it also relates to the care you give to the little things.
For instance, this is the perfect time to use a fancy platter, flatware, napkins, and flowers. While you're at it, you might want to look into a few techniques for folding the napkins into interesting shapes. From hearts to flowers to the simple fold for holding the utensils, you have a number of creative and easy options.