Spring is the perfect season to head out into your garden and start digging. Everyone starts to feel the call of the great outdoors this time of year, but kids seem to hear that call much more loudly than grown-ups. Odds are, your little ones are bursting at the seams to head outside and enjoy the sunshine. So why not take the opportunity to get them involved in the garden? Not only is gardening a great way to learn discipline, patience, and commitment, it's also a stellar opportunity to teach your children scientific and artistic concepts. Here are a few ways you can get your kids out in the dirt and growing something wonderful.
1. Read All About It
One of the easiest ways to spark children's enthusiasm is to teach them something. If you're working with young children, consider grabbing a picture book about gardening. You can find a fiction story that features plants, a child-focused book about gardening concepts, or an age-appropriate biology book that will teach them about growing cycles and photosynthesis. Try to think about your children's interests when you're browsing, and tap into their natural curiosity. If your kids are older, or if they're already excited about gardening, take them to the bookstore with you and let them pick out some informative books on their own.
2. Get Them Involved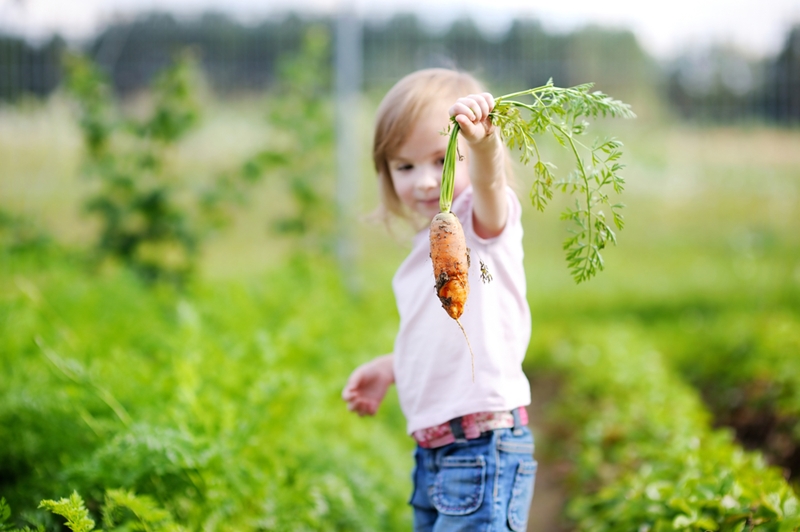 Kids are usually a lot more enthusiastic about a project when they get to make some of their own decisions. Let them pick some low-maintenance plants they can take care of themselves. This can be out in the garden, or you can use a potted indoor plant to help them build good watering and care habits. If you're worried about whether or not a plant will hold your child's attention, it may be best to start with something that's already growing a little rather than start with seeds. Once they have a handle on taking care of a developed plant, it will be easier to transition into working with seedlings.
3. Consider Fast-Growing Plants
Sunflowers are one of the best plants for kids to raise from seeds because they grow incredibly quickly. If you plant sunflower seeds, you can expect sprouts in a week and a half. From then, they'll develop at a fast clip, and will become fully mature in just a few months. In the meantime, your kids will be able to watch as the sunflowers gradually get bigger and, potentially, grow taller than they are!
If you want to give your kids an even more tangible growth experience, consider planting some bamboo. Some varieties of bamboo can grow around 4 inches each day, so you could have your kids measure the bamboo in the morning and again at night. Only go this route if you're interested in working with plenty of bamboo, however – its speed means it's also fairly aggressive, and it can easily take over a garden if you're not willing to keep it at bay.
4. Put Them To Work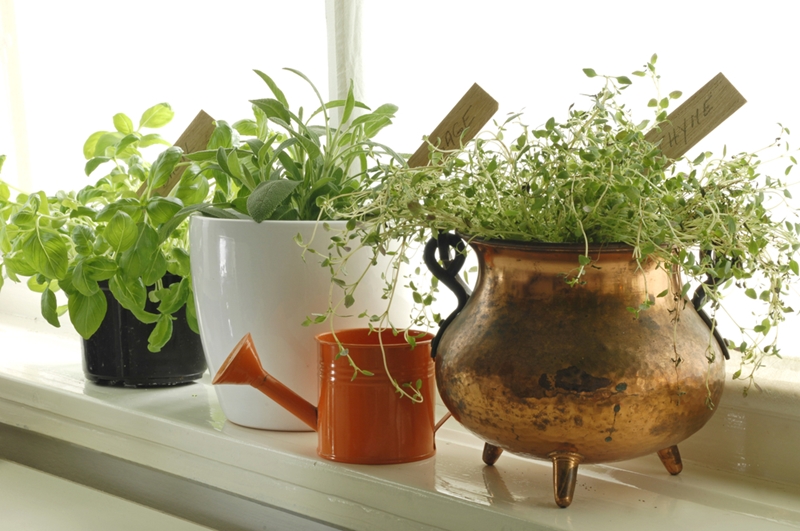 One of the biggest mistakes parents have when trying to get kids into gardening is that they spend too much time instructing and not enough time observing. Kids like to do things: If you take them outside and expect them to watch as you teach them how to till soil, they're going to get bored. Instead, have them start trying things themselves as quickly as possible.
Keep a close eye and be willing to give additional information if it's needed, but try and let them do their own thing. Learning by trial and error is perfectly valid, and kids are usually beyond pleased when they're able to figure something out on their own. Once they've mastered one task, give them another to try. When your kids have figured out all the basics, have them help you come up with a gardening chore schedule the family can keep together.
5. Encourage Their Interests
Adults can want to keep gardens for all sorts of reasons, and the same is true of children. Maybe your daughter is a tiny chef: If so, encourage her to plant fruits and vegetables she can use to make dishes for the family. Or, maybe you have a son who absolutely adores art: You can help him plant bright, colorful flowers he could draw, paint or take photos of. If your kids like science, encourage them to keep a journal that notes daily observations about the garden's growth rate and overall health.
If you're not sure what your children will like best about gardening, or if their interests don't easily translate into the hobby, see what about gardening sparks their interest while you're teaching them basics. Whatever they're most enthusiastic about, encourage them to pursue that, even if it's just something as simple as growing some plants on their own.