Don't let holiday entertaining psych you out. Get off Pinterest® and banish those Norman Rockwell images from your head. No family is perfect and you shouldn't expect your house or meals to live up to magazine ideals. Remember, the holidays aren't about you, they're about relaxing with friends and family and stuffing yourself with good food!
If you want to survive a houseful of guests with a smile, here are a few simple ideas to keep in mind and make it a truly happy holiday.
Plan Ahead
Use the "Holiday Countdown" to tackle a few tasks each day leading up to the big meal. You can use a lot of these tips throughout the holidays. Decide what dishes you can make ahead of time and reheat.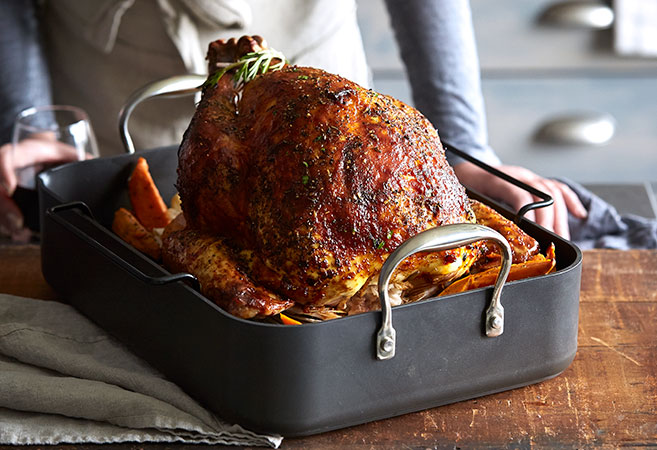 Accept Help
Don't be a martyr. When help is offered, smile and say yes. In fact, get the family involved early and assign everyone something to bring. The Sunday before the feast, make a list of everything you need from appetizers to coffee and note who's helping with each task.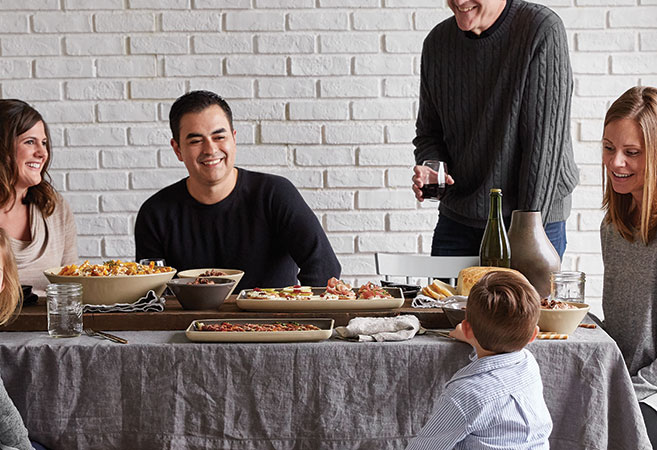 Have a Community Snack Basket
Instead of worrying if your house guests are hungry between meals, let them help themselves. Prepare a snack basket or bowl full of fruit, mini bags of pretzels, granola bars, and water so that guests can help themselves.
Serve a Whipped Cream and Cocoa Bar
Start with your favorite flavored whipped cream and add toppings like marshmallows, candy canes, or crushed candy. Put out your best mugs, and let everyone make their own personalized hot cocoa. Your guests will be impressed.
Keep the Kids Occupied
Will lots of kids be running around? Keep them entertained with a cookie decorating station.
Set out a tray of frosted sugar cookies and prep bowls of chocolate chips, crushed mint chocolates, and sprinkles. Even the adults might want to get in on the fun.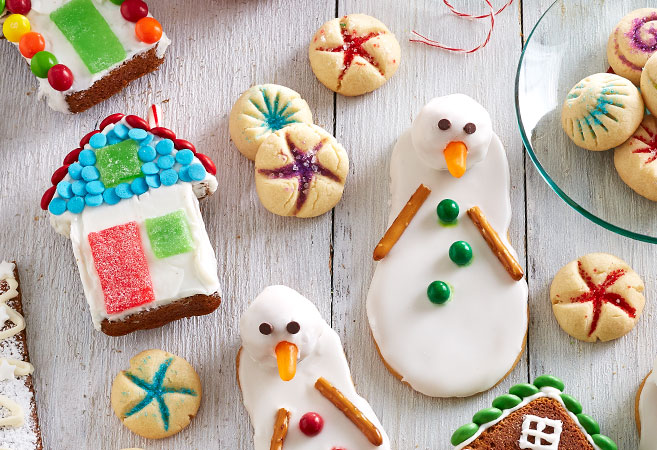 Laugh At Yourself
If the family is staying with you, you're feeding everyone, and you're ready to pull your hair out—find a reason to laugh.
Laughter is an easy way to let go of holiday stress. Have a few hilarious YouTube® videos cued up on your smartphone to help you laugh your cares away when you're feeling overwhelmed.